Many people are writing into the blog to tell me about some bait-and-switch scams that the Joker Man himself is running. I still question his competency and whether or not he has the capacity to pull off a scam but the noise level on this is rising and it's rising fast. Remember when Fine Tune CB endorsed Jokerman Electronics because he was "trying"? That video is gone now. I guess he did not want to be guilty for sending people to Jokerman Electronics. We have the video if anyone is interested in seeing it.
I implore people. Look at his record. Take a look at case# 3PC96000234K in the state of Hawaii.
And take a look at this review. A clear and obvious FAKE review. He got his own wife to make up a story and post it. Does he think people won't look? Duh! This is probably breaking a few rules, and this is not the only one of these fake reviews posted.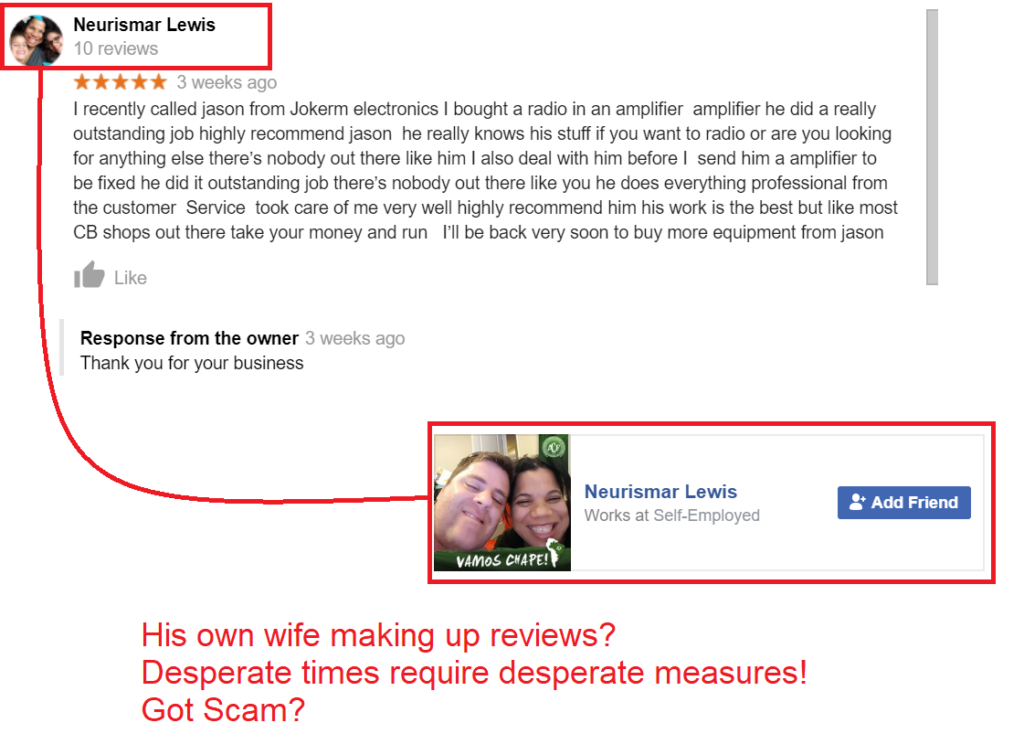 Several users send me screenshots of the blacklist Facebook group and the ongoing discussion about an amplifier for one James Stewart. The story of James' amplifier is identical to this story on Truckers Report: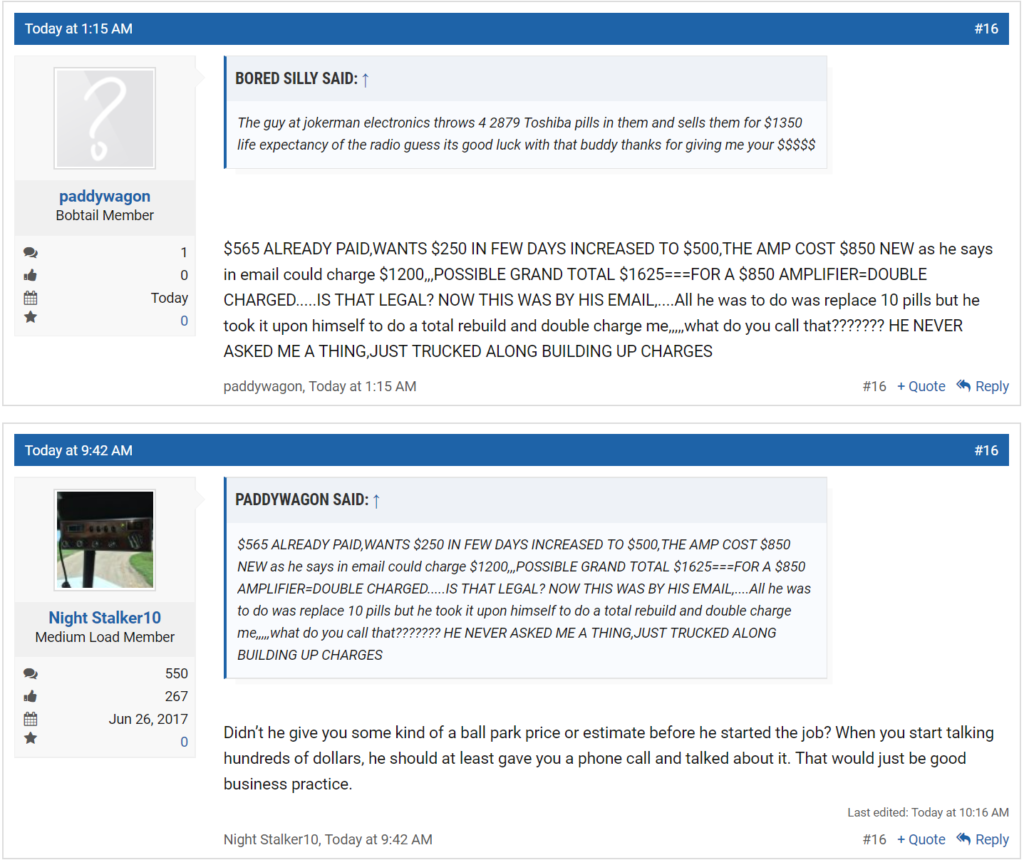 It just goes on and on.
Jokerman Electronics, Your scammer superstore. Backed exclusively by Hard Drive… Fine Tune CB! Get your Terrorists here!
Integrity. Get some.